Přívěšek kluzák "Swift" - "Swift" glider pedant
Description
Přinášíme Vám přívěšek legendárního akrobatického kluzáku Swift S-1. Swift je jednomístý akrobatický kluzák vyrobený v polské společnosti Swift. Bylo jich vyrobeno pouze 30 a jsou pilotovány nejlepšími akrobatickými piloty světa.
Originální dárek pro každého pilota, pilotku nebo rodinného příslušníka. Vhodný jak pro slavnostní příležitosti, tak na každodenní nošení. Perfektní detailní zpracování, odolný design. Všechny naše výrobky jsou vyrobeny z daného kovu. Žádné pozlacení či postříbření, ale 100% produkt. Stříbrné výrobky jsou rhodiovány, tzn. nový způsob antioxidační metody. Udržují si tak svůj lesk a barvu při každodenním nošení a nečernají. Šperky splňují značky ryzosti, které ukládá Český puncovní úřad.
Rozměry: rozpětí křídel - 3,4 cm, délka - 1,8 cm
*cena u zlatých přívěsků je orientační záleží na aktuální ceně zlata
We are proud to present you the legendary Swift S-1 glider as a pendant. The Swift is a polish single-seat glider by Swift Ltd. Only 30 individual planes were built and are only flown by the world's best earobatic pilots.
A unique gift for any pilot or aerial fan. Appropriate for both festive occasions and every day wearing. Perfectly detailed manufacturing, durable design. All our products are made solely of the given metal. No gilding, silvering, but a 100% purity in every product. Silver products are coated in rhodium for oxidation protection. That way they keep their shine when worn every day and do not fade or blacken. All jewelry meets the purity requirements set by the Czech Assay Office.
Size: wing-span - 3,4 cm, length - 1,8 cm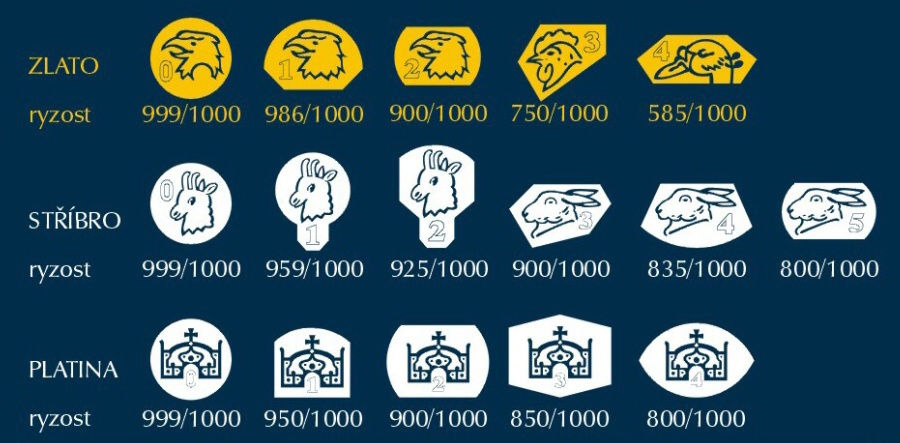 Klikněte pro zvětšení puncovních značek.